Product Comparison
You have not chosen any products to compare.
Welcome to Dream Pod 9 Online Store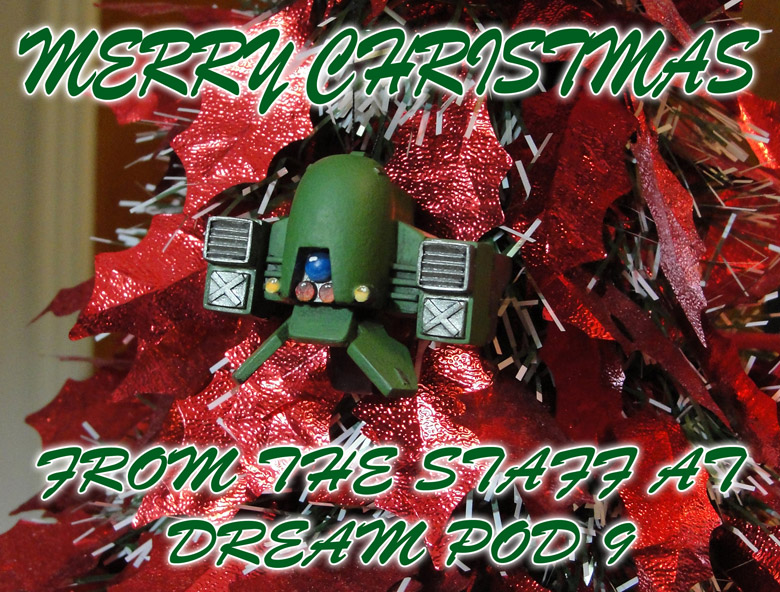 Chibi N-KIDU Drone 2017 Xmas Gift!
Its the Holiday Season again and time for our Annual Xmas Gift. This year our Sculptor, Phil is showing some love for our Utopia fans with a Chibi N-Kidu Drone as this years Xmas gift. The Chibi N-Kidu is a resin model 30 mm tall by 37 mm wide. It includes 2 extra parts first a back leg post for when displayed in the tabletop and second a small loop part that can be glued to the top t
o pass a thread thru and turn your Chibi in to a Christmas Tree Ornament.
The Xmas 2017 Chibi N-Kidu will be automatically added into all DP9 Online Store Orders from now to the morning of January 3rd, 2018 that are over $100 USD before any shipping and taxes. Limit 1 free Chibi N-Kidu per customer. If you want an extra one or your order does not make the $100 for the free one, then you can order it at $16.99 USD each in either the New Releases & Specials or Utopia & Eden Miniatures Sections.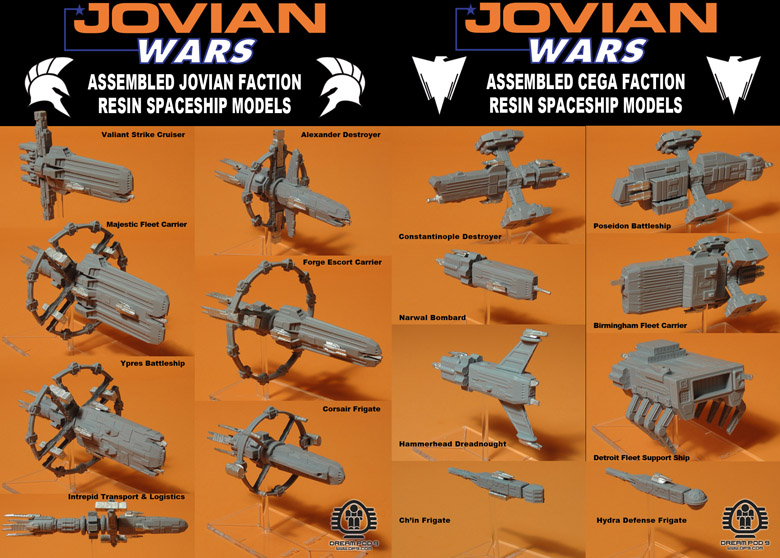 Jovian Wars Spaceship Miniatures Now Available!
New Jovian Wars ships and parts have been added to the online store, which now includes the Ch'in, Hydra, Detroit, Narwal, Hammerhead, Constantinople, Birmingham, and Poseidon remastered for the CEGA faction and the Corsair, Intrepid, Forge, Ypres, Alexander, Majestic, and Valiant remastered for the Jovian faction. Plus complete collection of CEGA and Jovian Exo-Armor & Fighter squads, Click the image above to visit the Jovian Wars Spaceships, Exo-Armors, and Figher Squad Online Store Section and pick up some great ships for Christmas. You can also click here to download our free Jovian Wars Beta Rules ebook hosted on DriveThruRPG and check it out. More ships for both factions will be released just before Xmas and we are planning another Kickstarter in Spring 2018 to make all the Venus faction ships.
Dream Pod 9 Online Store Pod Reward Points
Also remember our Pod Reward Points (Customer Loyalty Reward Points) you'll receive for items purchased on the Dream Pod 9 Online Store, that you can use on your next orders. As a guideline, you will receive 1 point for every $5 to $10 of an item's value, items under $5 don't receive reward points. An order of a $5 to $14.99 product would give 1 reward point, a $15 to $24.99 product would give 2 reward points and so on. The reward points can be used on your next order to reduce the cost of products ordered and/or get them free, depending on the numbers of reward points used.